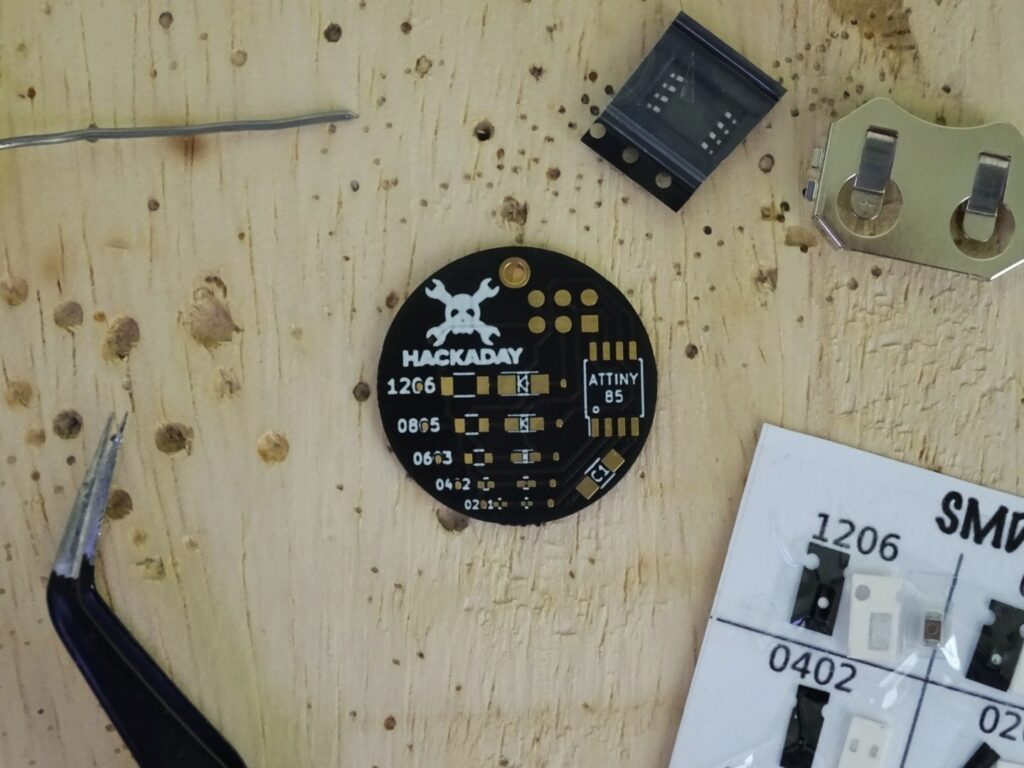 At the end of last year, I wrote a post about the Hackaday Remoticon and the SMD Challenge. Unfortunately, by the time the event was held, I was on a work trip and the SMD Challenge kit didn't arrive in time. After a few months, I hosted a livestream on YouTube where I assembled the kit and evaluated my soldering skills with super small components.
Unfortunately, my laptop started dropping frames during the livestream, causing the video to be not smooth enough to watch the whole process. To summarize, I was able to solder all the components in under an hour, except for the 0201 LED. Off camera, I used a better tip on my soldering iron to try to solder the small LED, but I lost it and couldn't find it.
I only had to solder the pin to secure the circuit on a t-shirt or backpack. I cleaned the board using a brush and a mixture of isopropyl alcohol and water to remove the flux.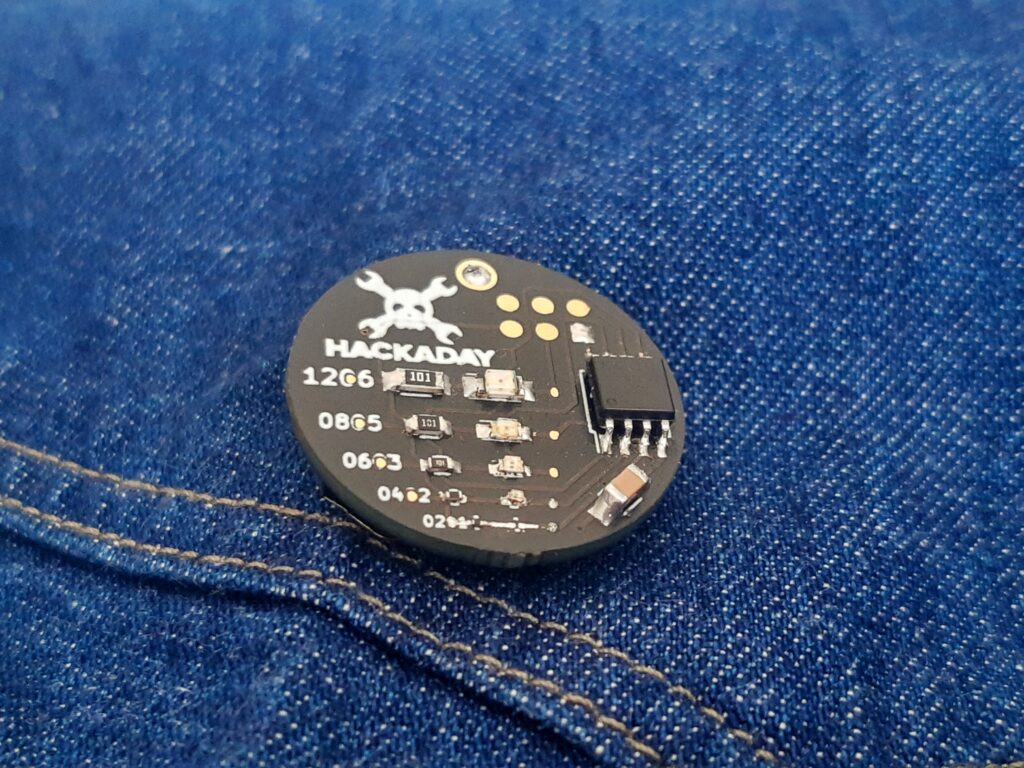 The Hackaday Remoticon had several interesting talks, most of which were recorded and are available on the Remoticon 2020 playlist on Hackaday's YouTube channel.
For more information:
Remoticon 2020 – YouTube Playlist